Recordings
Here are the different recording projects that I have been involved in. I started recording with bands in 1989 and am presently recording with a few projects in the Portland Area. In every recording session I gain new tools and techniques. I hope to continue working in the studio with bands and individual projects.

Share on Facebook
Steel & Glass
Mysterious Beauty
Very Soothing. Great music for taking long trips while traveling. Very tasty and satisfying!
| | | |
| --- | --- | --- |
| Listen | Price | Buy |
| Buy the CD (physical media) | $8.00 | |
| Buy the whole album (download) | $5.94 | |
The Bittersoundfase
Paranormal
Sounds Like The Collection Of (7) Rock / Pop / Alternative Pop Songs You've Been Waiting For Your Whole Life!
| | | |
| --- | --- | --- |
| Listen | Price | Buy |
| Buy the CD (physical media) | $10.00 | |
| Buy the whole album (download) | $8.00 | |
The Shatterbrains
Sick and Wrong
Hard Rock / Classic, Butt Rock, Alternative, Commical / Very well produced. Sounds Great!
| | | |
| --- | --- | --- |
| Listen | Price | Buy |
| Buy the CD (physical media) | $11.97 | |
| Buy the whole album (download) | $9.99 | |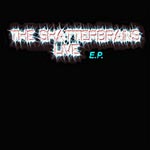 The Shatterbrains Live E.P.
The Shatterbrains Live CD
| | | |
| --- | --- | --- |
| Listen | Price | Buy |
| Buy the CD (physical media) | $7.00 | |

Window Shoppers
A unique blend of Pop, Rock with a slight blend of Electronica!

| | | |
| --- | --- | --- |
| Listen | Price | Buy |
| Buy the CD (physical media) | $10.00 | |
| Buy the whole album (download) | $9.99 | |
Epigene

One Bright Sign
One Bright Sign is the official debut album from Seattle band Epigene. The album seems tied together by an underlying theme of hope over despair seen through various character sketches and emotional conflicts. One constant attribute of One Bright Sign is a highly developed and creative sense of melody; the kind aspired to but rarely seen these days. We recorded most of the drums at RainStorm Studios on Capitol Hill. I had a great time working with Sean on this album and performing live with Epigene.

| | | |
| --- | --- | --- |
| Listen | Price | Buy |
| Buy the whole album (download) | $9.99 | |

Epigene
Epigene was completed in June of 1999. The songwriter/vocalist had parts of his songs recorded onto a Roland digital home studio. So, we set up my drums in my house and used 4 Shure sm57 mics and layed down 8 tracks in two days. Using a click track for the first time was sort of difficult but I became use to it and feel comfortable with them. I learned that room size and dimensions make a world of difference in the sound quality. Overall, the final product is a very good debut cd.

Boogiesquid

Get Out of the Water
Boogiesquid's debut CD, Get Out of the Water, is an epic journey through the minds of these eclectic musicians blending jazz, rock, folk, blues, funk and punk. We recorded the drums partially in JB Production studios in Bellevue and The Squid Record Studios in Issaquah. I was able to explore a variety of musical styles and use spontaneous items as percussive instruments.
Baby Snufkin

Pokey In The BoBo
After Baby Snufkin and I returned from a 1997 European tour, supporting NoDoubt, I went in the studio with Snufkin and layed out 8 songs in one day for this album, Pokey In The BoBo. The recording was done at DCP studios in San Francisco. The band at the time was signed to HEYDAY Records and planning its sixth European tour which I was lucky enough be a part of.

| | | |
| --- | --- | --- |
| Listen | Price | Buy |
| Buy the CD (physical media) | $10.00 | |
Puzzlefish

Bouncenplod
Bouncenplod was a regional success. I played with Puzzlefish for about a year before we went into Ian Graves house in Half Moon Bay and recorded this album in 1996. The track, Wrapped Around Your Finger was on rotation at Live 105 and even made LA's KROQ playlist. The drums were recorded in a large living room with 15' ceilings which resulted in a full bodied drum tone. We also recorded a freeform jam session during a brain clouded graveyard shift at TrainWreck Records Studio. Tom the sound engineer was very knowledgable about mics and room accoustics. The result was an excellent drum sound.

| | | |
| --- | --- | --- |
| Listen | Price | Buy |
| Buy the CD (physical media) | $7.09 | |
Salamander

Salamander
This cd is a combination of recording sessions in Orange County and in San Francisco release 1994. The Orange county sessions were in the Beacon Street Recording studio and completed in 1993. I used Adrian Young's drum kit for this. Tom Dumont was the sound engineer for these recordings. With the limited amount of mics(2 overheads and a bass and snare) Tom was able to create a crisp drum sound, capturing the nuances of my playing. The other tracks were done in the infamous Razor's Edge Studio of San Francisco. We had won a 10 hour recording session for being the best band in the Paradise Lounge Best of the Bay Contest. The recording engineer more accustom to recording punk and metal bands and we were his first jazz act. Under these conditions he was able to capture a jazzy drum sound. He virtually put mics on every piece of equipment on my set. The sound was fuller than the previous but not as crisp as Tom's work.
Listen
Price
Buy
Listen

Salamander Demo
This was Salamander's debut demo tape released in 1994. It was also recorded in the Beacon Street studios of Anaheim. Tom Dumont's musical experience enabled him to seize the essence of the Salamander. We pumped out 9 tracks in two days and used 7 of them for this tape. This demo appealed to many clubs and gigs followed soon after. I used CP congos for a few of the tracks to create a latin feel. Its a pretty raw recording but it captured the live energy that we are infamous for.

Tasty Licks SF Local Band Collection
Salamander was chosen to be on this San Francisco Compilation for being one of the best bands of 1995. The cut was taken from a recording session at The Razor's Edge studio in the heart of SF.